Joanna Pachla-Moczulska
joannapachla.com
eTutor ist eine hervorragende Möglichkeit für vielbeschäftigte Benutzer - nur ein paar Minuten am Tag, um die nächste Lektion abzudecken. Hier finden Sie verschiedene Aufgaben, motivierende Tests und eine Portion Humor, die Ihnen zeigen, dass Lernen wirklich etwas Angenehmes sein kann!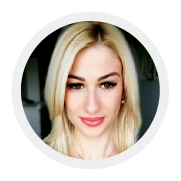 Mirosława Trenerowska
blondpanidomu.pl
Ich habe die eTutor-Plattform getestet und die Ergebnisse haben alle meine Erwartungen übertroffen! Ich konnte an jedem Ort und zu jeder Zeit lernen und das Lernen an meinen Stundenplan anpassen, nicht umgekehrt :) Es ist eine perfekte Lösung für eine berufstätige Mutter, die ihre Fähigkeiten entwickeln möchte und nicht viel Freizeit hat.
Marta Tabert
piwnooka.pl
eTutor ist eine großartige Plattform, um Englisch zu lernen. Kurze Lektionen, Wiederholungen, unzählige interaktive Aufgaben und Aussprachetipps, Podcasts und vieles mehr Alles ist auf den aktuellen Kenntnisstand abgestimmt. Das Lerntempo bestimmen wir selbst. Ich kann es nur empfehlen :)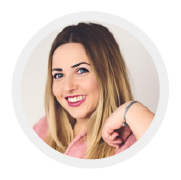 Magda Gajewska
mumslife.pl
Ich bin eine sehr beschäftigte Person: Ich arbeite, ich leite einen Blog und ein Geschäft, ich bin Mutter und Frau. Obwohl ich viele Aufgaben habe, ist mir die persönliche Entwicklung sehr wichtig - mit der eTutor-Plattform kann ich meine Sprachkenntnisse zu Hause verbessern. Ich kann es nur empfehlen!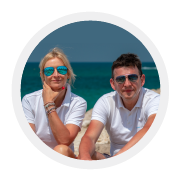 Dorota i Jarek Kowalscy
szalonewalizki.pl
eTutor half uns, einige thematische Wortbereiche vor der nächsten Reise aufzufrischen und zu konsolidieren. Das Gute ist, dass die Lektionen nicht lang sind und wir selbst bestimmen, wann und wie lange wir arbeiten möchten. Und das Wichtigste ist, dass wir überall auf der Welt lernen können, wo das Internet verfügbar ist.
Anna i Marcin Nowakowie
gdziewyjechac.pl
We tested eTutor app on a literary trip to England. We were surprised not only by a gigantic range of vocabulary, but also the formula of tests and exercises reminders. Comfortable even when travelling by British rail or bus and motivates to make free language attempts abroad. We recommend it because it is a very easy form of learning and consolidating English.
dr hab. Robert Rządca
Prof. Akademii Leona Koźmińskiego
eTutor.pl ist eine sehr gute Lösung, ich empfehle die Plattform vor allem Berufstätigen.
dr hab. Barbara Giza
Prof. Uniwersytetu SWPS
eTutor ist die beste Plattform fürs Englischlernen.